World Diabetes Day 2017
Do you know the biggest risk in your city?
Many people don't consider diabetes when they think about risk. But the number of people with diabetes is rising, and half of them do not know they have it, leading to serious and life-threatening complications.1
The majority of people living with diabetes today live in urban areas1, so we have been to cities all over the world to ask people what they think is the biggest risk. 
Diabetes risk test
It takes 2 minutes to find out if you or someone you know is at risk of type 2 diabetes
---
Share your risk on social media
We want to make sure that everyone knows their risk. Share the test and follow us on Facebook, Twitter, Instagram and LinkedIn as we talk to people on the streets about city risk and urban diabetes. With the hashtag #KnowYourRisk, you can tell us about the biggest risk in your city. 
---
Do you know the risk factors?
Modern lifestyles, such as poor diet and inactivity, put you at a greater risk of developing type 2 diabetes.1 Know your risk factors and manage your risk.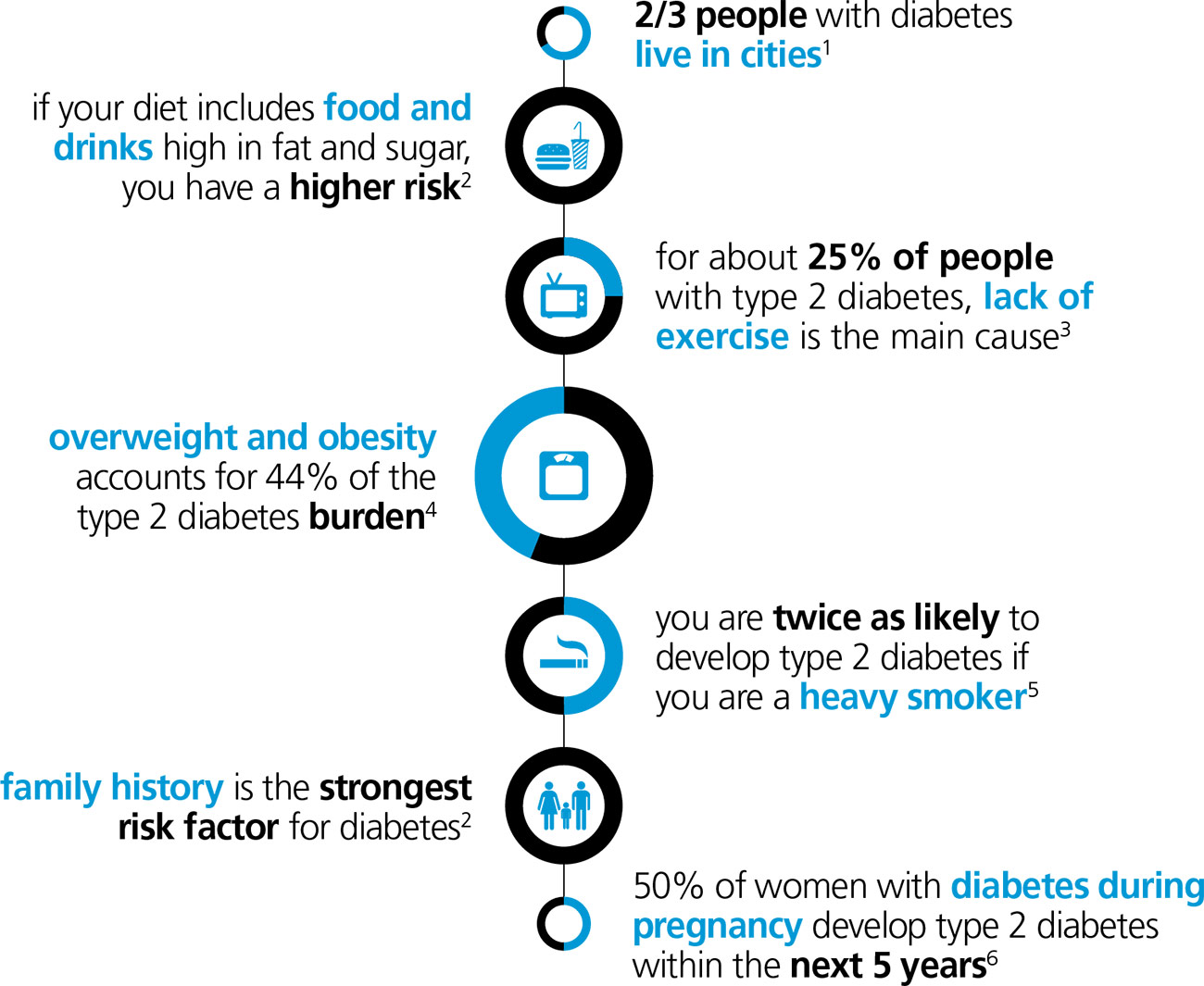 ---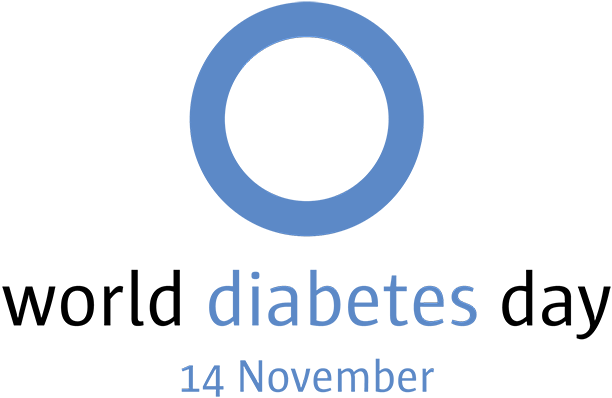 About World Diabetes Day
The day was first introduced in 1991 to raise awareness about diabetes: its causes, its prevention and the devastating effects it has on human lives and healthcare systems worldwide.
World Diabetes Day is 14 November – the birthday of Frederick Banting, whose work with Charles Best led to the discovery of insulin in 1921. 
This year it is also the 10th anniversary of the blue circle – the international symbol for diabetes. The blue circle was created in 2006 to support a campaign for a United Nations Resolution of Diabetes as a response to the growing global diabetes pandemic. The circle symbolises positivity, unity and strength and the blue reflects the colour of the sky and the flag of the United Nations.
Every World Diabetes Day, Novo Nordisk partners with the International Diabetes Federation (IDF) to unite people with diabetes, employees, partners and the general public with a call to change diabetes.
Read more about the World Diabetes Day campaign by the International Diabetes Federation
---
1. International Diabetes Federation. IDF Diabetes Atlas. 7th edn. Brussels, Belgium: International Diabetes Federation. 2015. 2. International Diabetes Federation, Risk Factors, idf.org/about-diabetes/risk-factors. 3. WHO. Obesity and Overweight. Factsheet No 311. 2014; http://www.wpro.who.int/mediacentre/factsheets/obesity/en/. Accessed July, 2017. 4. Smoking habits and the risk of type 2 diabetes: a case-control study. 2009 Jun;35(3):192-7. doi: 10.1016/j.diabet.2008.11.001. Epub 2009 Mar 9. 5. Kim C, Newton KM, Knopp RH. Gestational Diabetes and the Incidence of Type 2 Diabetes: A Systematic Review, Diabetes Care 25, 2002.